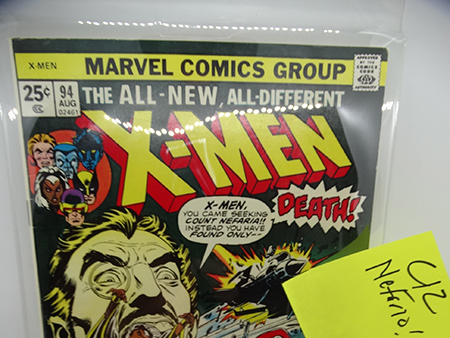 Estate Sales
We run on-site sales to liquidate the contents of homes.  After 11 years and almost 500 sales, we are experts in assessing each home on contents.  We design sales that get our clients the most money for the contents, and we leave homes empty and swept.
Estates can include literally everything in a home, 'Q-tips to Diamonds.'  Depending on the situation, our sales may include a Tag Sale, an Online Auction, or both, as in our signature 'Hybrid Sale.'
Tag Sales usually involve getting a big, enthusiastic crowd to rapidly buy everything in the home.  In places, with limited parking (and during Covid restrictions) we often conduct these 'By Appointment' so that we manage the crowd size at any given time, but still have customers coming all day long.  With thousands of loyal customers who watch and follow our sales, this is a great way to sell everything in a home.
Online Auctions involve getting a home's contents listed into an auction format where many more people can see what's in the sale than are able to attend a daytime Tag Sale. It also gets customers competing to buy items, which means items are more likely to sell at market price.  An Online Auction can be done with OR without a 'preview day' which adds even more flexibility.  We have a long-term relationship with shipping and delivery services, meaning customers can buy online and have even large items delivered right to their homes, without ever having to visit the sale site.
Our 'Hybrid' Sales have both Tag and Online Auctions.  This combo is extremely effective at selling everything in the home.
Appointment Sales are a great solution for when we're faced with Limited Parking, HOA restrictions, or a Pandemic.  Customers use an online portal to pre-select what time they will attend the sale.  This allows us to manage how many people come at any given time which is easier on the home and the neighborhood.
Feel free to call us or fill in our contact form if you have questions!  Our consultation is free and our purpose is always to connect potential clients with the best way to deal with their unique situations.  If we don't think that's our service then we will happily provide referrals.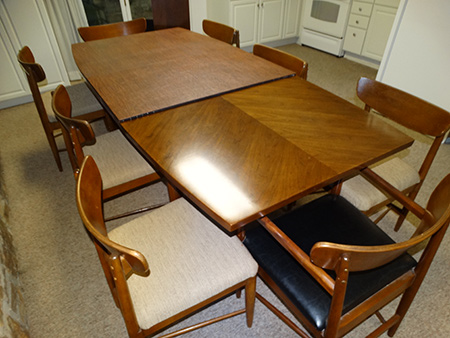 Moving Sales
We are Masters of the Moving Sale!  When people downsize or head out of town they have to do without worrying about the stuff they aren't taking with them.  Our instructions are 'Leave with what you love and we'll take care of everything else!'
We run most Moving Sales as 'Hybrid' Sales, which can be read about under the Estate Sale column.
Moving sales often have tighter time frames and often involve interactions with new home buyers and Realtors.  Having run many of these, we offer an 'ideal order of events to our clients during our free consultation, to make the process as easy and stress-free as possible.
Contact us early in your process when you are thinking about moving.  We strongly recommend clients have a plan for their Moving Sale before they list their home.  If you already have an offer on the house, don't wait another minute to call!  Even if we can't meet your timeline, we'll help you find someone who can.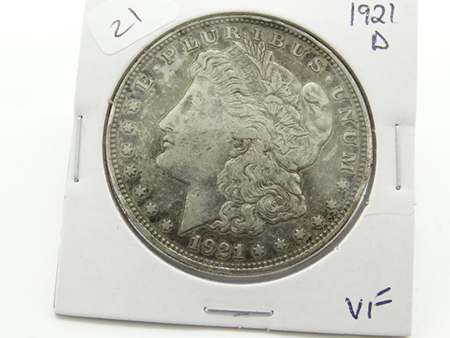 Consignment Selling Services
We Specialize in handling Coin Collections and Jewelry Consignments.  In our 12 years of selling Estates, we have taken hundreds of calls with folks who inherited just a few things or had to wait to get into the safe deposit box, or who simply didn't know what to do with valuable items in their possession.  Running newspaper ads or putting items on Craigslist or Facebook requires extra work and risk most people don't want to fool with.  We knew early on we needed to provide these people a better option!
We have the knowledge and experience to evaluate, buy or take your valuables in as consignments.  While we specialize in Coin Collections and Gold & Silver Jewelry, we also sell Artwork, Silver Flatware, Comics, Stamps, Sports Cards, and certain Collectibles like Lladro, Lalique, and other Art Glass.
Please contact us about what you have to sell.  And as always, if we don't think we're the ones to get you the best return, then we are happy to refer you.
Fill in our contact form or call us at 865 765 3514 or 3515.
I'm new to the area and I'm new to leaving a review. I've needed things from my new place. I went to quite a few sales recently held by different companies. Seven seas was the standout. Fair prices, good selection and really friendly staff. I don't remember all their names. The tall boy who ran the door was welcoming and friendly. I do remember Lea she helped me inside and was so patient with all my requests. I had no idea how to do online estate sale auctions, Lea told me to see checkout and I did. I was greeted by a tall woman(I don't remember her name), she was also friendly, sharp and funny. She gave me a sheet of paper and even took the time to go over all the steps. I will be registering soon. The online bidding sounds like it could be addictive. My last compliment is to a a sweet young boy and I know his name, It's Grif. He helped me carry many loads to my car and all with a smile. Y'all know customer service. No other company I went to had such friendly staff who help me take things to my car and good affordable prices. I bet the whole gang is friendly and I will be a frequent shopper.
Will and crew were great. They were thorough and professional. They communicated every step of the way with regular updates. Good job.
Having been an antique/vintage dealer, I had previously been to several of Will's sales, so felt confident in approaching him for help in liquidating some old inventory. I was not disappointed! Will and team had extraordinary circumstances to deal with due to the pandemic but sold all of my items for a price I was happy with. He was also very pleasant and professional to work with. Highly recommend!
What a TREMENDOUS experience from the perspective of a seller. Seven Seas did a remarkable job preparing, pricing, conducting, and finalizing our estate sale and we could not have been any more pleased. The number of items seemed overwhelming to us but merely routine to Seven Seas who handled the three-day event with the utmost professionalism. The line of communication prior to and during the event was open and consistent and when the sale was completed, the property was empty and clean. Thank you Seven Seas! We most definitely could not have done it without you!
Have Questions or Want To Receive Notifications of Upcoming Sales?
Call (865) 765-3514 or complete this form.